SCCISP 5G Security
Trainers
SCCISP Instructor |
Course Information
Course Objectives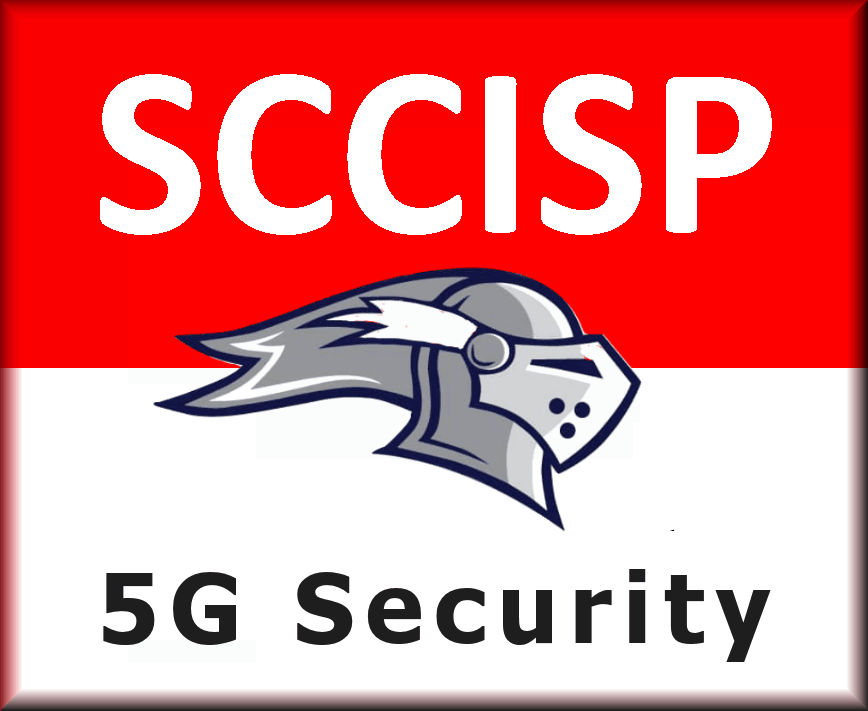 The SCCISP 5G Security course is an IoT Security Institute  course offering an industry recognised career pathway for Cyber Security professionals requiring the  skills to develop within the IoT- IIoT security sectors.
Completing the SCCISP 5G Security course provides the candidate with the skills to securely design, implement and manage IoT Security controls and services.
In addition,the SCCISP 5G Security provides IT/OT skills to address " 5G smart world" cyber challenges.
Unlike the SCCISP Foundation certification the SCCISP 5G Security course does not require a minimum of 5 years experience within cyber security prior to undertaking the course.
In fact no prior experience is required and is an ideal course for those also looking to develop a career in cyber security or developing their skills within a 5G security  context..
 SCCISP 5G Security - An Industry Driven Cyber Security Course
The SCCISP Associate has been developed for the next generation of emerging Cyber Professionals. 
 If you have recently entered (under 5 years)  or are considering a career in Cyber Security, the SCCISP 5G Security course provides individuals with the necessary skillset to address cyber security challenges within the 5G smart technology sector.
Industry and Government sectors are seeking trained cyber professionals with the necessary skills to address emerging smart cyber security challenges. Get you Career on track.today!
SCCISP Certification Costs
Online Option
The SCCISP  5G Security course can be undertaken completely online
Materials and exam costs are all inclusive. In addition, upon success completion of the SCCISP 5G Security Certification the candidate will be added to the SCCISP register.
Instructor Lead Training - Authorized Training Partners
The SCCISP 5G Security  course is also available via a combination of online and instructor lead training. This allows for a one on one, bootcamp or group classroom/online option.
Costing for these training options are determined by your SCCISP Authorized Training Partners. Training options and delivery methods can be negiotiated with  the ATP. We encourage you to contact an ATP within your region for more information.
A list of current SCCISP Authorized Training Partners can be obtained via the following link.
         https://iotsecurityinstitute.com/iotsec/index.php/sccisp-training-partners
Course Modules
The SCCISP 5G Security course provides a module based, self paced approach to course delivery and content learning.
Course Material
The SCCISP 5G Security course comprises a mixture of video presentations, reading material, quizzes and assignment based activities. Students are required to complete all modules and associated activities to be successful in their SCCISP 5G Security studies.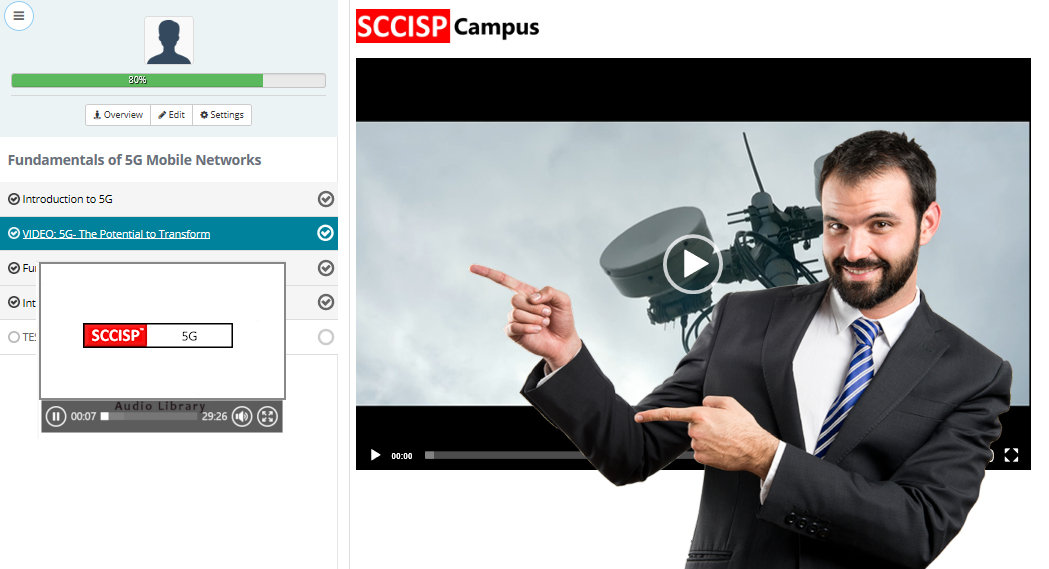 Coaches